Senior Staff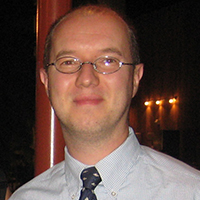 Mr. Mickael Delahaye (CV) is JP Research's Director of Programming and has extensive analytical experience, primarily in the fields of statistics, econometrics, automotive/consumer product safety, and finance. His background (MBA, Statistics and Audit; MA, Economics) includes trend analysis, data mining, and data processing; creation of predictive models using data extraction routines (SQL/VBA); and creation of large databases containing current and historical data as well as statistical market data to facilitate tracking of asset values and forecast market availability.
For JP Research, Mr. Delahaye writes programs and performs analyses utilizing data from FARS, NASS, and state motor vehicle accident files. His extensive knowledge of and experience using the variables associated with automotive safety databases have allowed him to work across the various and differing databases and compare, standardize and analyze the data. Mr. Delahaye has also been instrumental in overcoming significant data and analysis challenges in modeling data for vehicle compatibility issues as well as for analyzing the injury/fatality risks of occupants as a function of delta-V.
While employed at Babcock & Brown (San Francisco), he provided advice and computer technical support on database issues for all the company's locations, including Europe and the Eastern United States. Mr. Delahaye has also conducted cost-effectiveness studies that included analyzing products, processes, budgets, and statistics, and he is experienced in cost management, forecast, and planning. As a teaching assistant at Staffordshire University, he was in charge of the macroeconomics lectures and tutorials for first year students.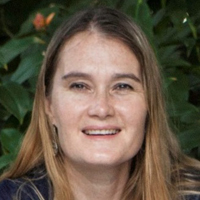 Dr. Tara L.A. Moore, PE (CV) is a Consulting Engineer for JP Research. A biomechanical engineer with a Ph.D. in Medical Engineering (from Harvard University-Massachusetts Institute of Technology) and an M.S. in Mechanical Engineering (from MIT), Dr. Moore has over 15 years' research and accident reconstruction experience in the area of human injury / tolerance to mechanical loads. She specializes in performing biomechanical accident reconstructions to address issues involving human injury biomechanics, including the severity and mechanism of injuries occurring in transportation, occupational, and industrial accidents; injuries occurring in falls; and injuries to children.
A managing and consulting engineer for many years, Dr. Moore has extensive experience applying her medical and technical knowledge to real-world problems involving traumatic injury mechanism, severity and causation. She has evaluated biomechanical issues and injury potential associated with alternate scenarios, such as changes in design or safety equipment, and has used biomechanical analyses to evaluate how (or whether) a described scenario could have occurred during a specific event.
Dr. Moore's research interests include applying field accident data to understand biomechanical issues in rollovers, pediatric inertial neck injuries in motor vehicle collisions, balance retention while operating material handling equipment, traumatic injury in the presence of implanted medical devices, and the effect of occupant size (height, weight, BMI) on injury risk. She has also performed research studies of trabecular bone mechanics, mechanics of cellular materials, materials systems for rapid prototyping, and fatigue of materials. Dr. Moore is a licensed professional engineer (Pennsylvania).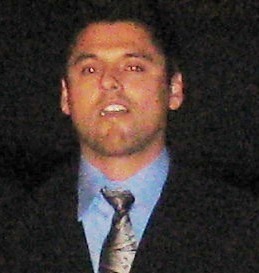 Mr. Jon Garcia (CV) is a Senior Consultant. Mr. Garcia has a degree in economics (BA, from San Diego State University, California). His primary responsibilities include litigation strategy, case preparation, depositions/trial testimony, exhibits preparation, data analysis, and client interaction. Mr. Garcia also oversees budgets, deliverables, and deadlines for litigation issues.
Mr. Garcia has managed one of the largest class action lawsuits for a major automobile manufacturer, overseeing engineering and statistical analyses performed by several JP Research, Inc. technical teams.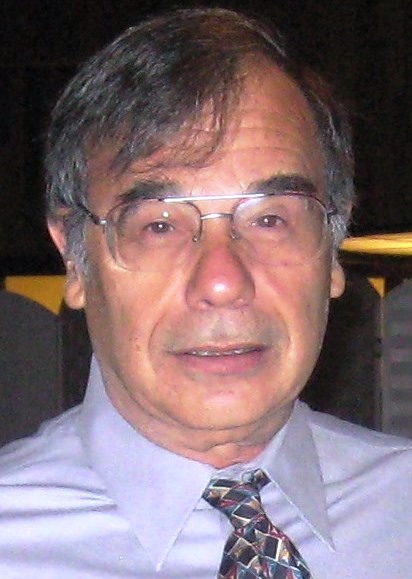 Mr. Phil Besuner (CV) is a Senior Consultant. His background includes Statistics, Science, and Engineering. He has Over 40 years' experience analyzing and evaluating statistical safety, risk, reliability, and related engineering issues.
Phil has published numerous peer-reviewed papers and reports on statistical issues of wide scope and depth, including—as Principal Investigator—state-of-the-art surveys and summaries for the National Aeronautics and Space Administration (NASA) and the Ship Structures Committee/National Academy of Science/National Research Council.
He has developed and applied advanced statistical estimation techniques to forecast and improve failure rates of mechanical components ranging from artificial heart valves to jet engines. Experienced in working with sparse, scattered, and/or incomplete data. Have frequently applied comprehensive statistical modeling techniques in conjunction with engineering principles. Have testified on many statistical subjects, including in federal court.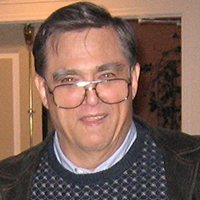 Dr. Cal Davis (CV) is a Senior Statistical Consultant in the areas of statistical inference and its applications to automotive safety issues and data analysis, especially as applied to automotive safety issues. His engineering and statistical experience has extended to the automotive, nuclear power, aeronautic, railroad, biomechanical, and building industries and has involved problems in fracture mechanics, inspection reliability, epidemiology, mechanical engineering, automated design, and safety risk assessment. In his 20-plus years of aeronautic applications, Dr. Davis specialized in analysis of fatigue fracture, crack growth life, and reliability prediction, including numerical methods for automated design.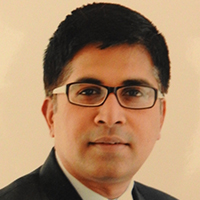 Mr. Ravishankar Rajaraman (CV) is the Technical Director for the JP Research India offices, Chairman of the Technical Steering Committee for RASSI (Road Accident Sampling System – India), a consortium of automotive companies supporting a pioneering initiative of creating a real-world in-depth road traffic accident database for India, and a council member of the International Research Council on Biomechanics of Injury (IRCOBI). He holds a Master's degree in Automotive Engineering from Lawrence Technological University, USA and a Master's degree in Traffic Accident Research from Graz University of Technology, Austria.
At JP Research, Mr. Rajaraman provides his expertise to conduct on-site crash investigations, accident reconstructions, injury data scaling techniques and data collection methodologies. Leading a team of passionate engineers and researchers, Mr. Rajaraman has helped develop the first in-depth road traffic accident database in India, called RASSI, and has also conducted crash investigations and accident reconstructions for various clients and project. In addition, Mr. Rajaraman also provides road safety engineering services for road engineering improvements, and training services for capacity building in accident research. Mr. Rajaraman is also instrumental in writing JP Research India's newsletter, Safety Speak!, which focuses on India-specific road and traffic safety research.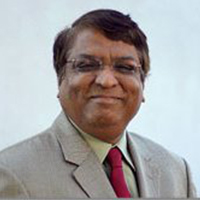 Mr. Ajit Dandapani (CV) is a computer scientist with a background in both advanced computer and mechanical engineering systems and has many years of experience leading diverse and fast-paced computer technology companies in Silicon Valley. He has built and managed large teams and overseen design and development of complex technology, including hardware and software products.
As Chief Executive Officer (CEO) of JP Research, Inc. (USA) and JP Research India Pvt. Ltd. (India), Mr. Dandapani has helped steer the company and its subsidiaries through periods of growth and expansion and has brought several software products to market. He had a lead role in establishing a subsidiary, PortalSoft, that was formed to develop a comprehensive case and data management system (CDMS) to retrieve, review and search case related information for engineering companies involved in litigation matters. At JP Research and other computer technology companies in Silicon Valley, Mr. Dandapani has developed open ended, unstructured and structured, searchable data bases, has been responsible for developing data analytics tools including keyword search algorithms for efficient retrieval of case related materials, photographs, deposition summaries, literature review and trial exhibits.